Exigo H400 – when quality counts
The Exigo hematology analyzer system suits a variety of veterinary clinical settings. Designed for ease of use, the system delivers high-quality results in less than a minute.
The micro-pipette adapter are an exclusive feature among many other benefits such as twelve pre-installed animal profiles and built-in mixer
Results in less than a minute from just one drop of blood – an excellent choice
A 20 µl sample is all that's needed to obtain a full CBC within one minute. Exigo's MPA micro-pipette adapter – an exclusive feature among veterinary hematology analyzers today – an excellent choice especially for kittens, puppies and other small animals, or for body fluid samples (such as synovial fluid).
Regular automated cleaning plus blood clot prevention
Animal blood specimens tend to clot and block flow paths. Any hematology analyzer that cannot deal with this issue thus faces significant problems. Exigo minimizes this risk.
The system features a built-in probe flush plus an on-board panel of reagents that includes an enzymatic cleaner that inhibits blood clots as well protein build up or bacterial growth. This together with automatic clot prevention ensures that your system is always kept in top working condition.
Low maintenance components reduce costs
Exigo analyzers require no regular user maintenance. Moving parts like syringes or peristaltic pumps that prove problematic in other systems have been replaced with high-quality, low-maintenance, service-free components such as a shear-valve. In addition, Exigo performs self-maintenance and testing automatically, which also contributes to low and predictable maintenance costs.
The analyzer is easy to use, practical and can be run even by an intern. It is easy to collect and change the reagents, not really any maintenance. Once there is a problem, it is easy to solve for the analyzer to be up and running again. Robustness!
Dr. Bruno Monteiro
Veterinarian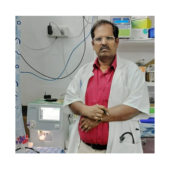 With a minimum space requirement, a user-friendly interface and no pre-processing of the blood sample, the Exigo H400 can be operated close to the patient, which is especially good for the critically ill.
Dr. M. Chandrasekar
M.V.Sc, Phd at East coast pet hospital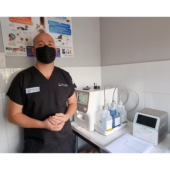 The Exigo diagnostic solutions provides fast, precise and accurate diagnostics, allowing us to make decisions immediately, instead of sending the samples away and waiting 24h for a result, which might potentially risk a patient's life.
Dr Oñate
Veterinarian, AnimalsVet
Advanced WBC differential provides quality information
A 4-part WBC differential from animal blood provides a great deal of important information, yet it is recognized as one of the more problematic parameters to measure. The Exigo analyzer overcomes this difficulty by employing an extra reagent for specifically measuring eosinophil granulocytes. This generates the most accurate 4-part differential result available.
Use pre-installed analysis profiles or add your own
Exigo has advanced software with profiles for different species. Each profile uses a dynamic approach to how to analyze the sample to get the most accurate results for the specific species.
Exigo combines the convenience of pre-installed animal analysis profiles with the flexibility to develop your own. The twelve pre-installed are: Dog, Cat, Horse, Cow, Ferret, Rabbit, Sheep, Rat, Mouse, Pig, New World Camel and Goat.
Easy day-to-day operation
Exigo features many user-friendly functions that simplify everyday operation. A built-in mixer with a capacity of six tubes of various sizes provides superior sample handling (important for result quality) and saves bench space.
An external barcode reader connection opens the possibility to scan and enter vital assay information such as expected values, expiry dates, lot numbers, etc. Fast, smart and fool-proof.
Intuitive graphical interface
The system's self-intuitive touch-screen tabs, buttons and explanations are both clear and descriptive. With Result Bar View, for example, you can see at a glance if results are within range.
Alternatively, choose the traditional view with graphs, parameters, alerts, etc. And instead of mysterious flags and strange error codes, Exigo's i-button gives users clear hematological guidelines with recommended actions and key system information messages.
All the information you want – easy-to-understand results plus quality management data and hematology guidelines.
Part of a Total Quality Concept
Exigo veterinary hematology system is part of a Total Quality Concept (TQC) that comprises instruments, reagents, quality control materials and service, all from the same supplier – an unbroken chain of know-how in quality animal hematology measurements.
Veterinary classifications and investigation of non-regenerative and regenerative anemia and the role and clinical relevance of reticulocytes
Introduction of veterinary hematology parameters: factors affecting parameters, clinical relevance and inter-species variations
Enqi Liu, Liying Ma, Dan You, Cen Yang, Yawen Hu, Haitao Xu, Dan Liu, and Yajun Wang.
Vet Med Sci. 2021 May; 7(3): 1015–1022.